Top 4 UK Van Friendly Destinations
Here are 4 of our current top locations if you're looking for beautiful destinations that are van friendly to cross off your bucket list here in the UK.
1. North York Moors National Park, Yorkshire
If you are looking for a place that offers a scenic view, as well as some great adventure. Look no further than The North York Moors. Here you will find stunning architecture, magical museums, and market towns with some of the country's best walking areas. You can take a stroll through picturesque villages, admire the abbey and once you have experienced all the stunning views and fancy a bit more of a thrill, you can hit the town and indulge in the many family-run restaurants which are all supplied with delicious local produce.
It doesn't all stop there! The North Yorks Moore Coast has a quirky artisan community with cute winding streets with fossils of footprints leading back to the Jurassic times (crazy right!) in their cliffs at the water's edge.
2.  Keswick, The Lake District
Keswick is one of the most popular towns in the lake district. If you're looking for the perfect place to let your hair down you can certainly do so at Keswick!  This northern treasure is one of the most dog-friendly areas in the UK. Your furry friends are welcome anywhere. You can rent a variety of different water apparatus such as kayaks, windsurfs, or boats to explore the gorgeous waters that are surrounded by greenery and woods. If you aren't confident in the water then lessons are always available. Good news for walking enthusiasts Detwentwater has a beginner-level hike path, which is great for kids and inexperienced walkers.
If you fancy something a bit different The Lakes Distillery is a haven for whiskey lovers. You can take a taste tour of the distillery's finest liquors. Have you ever eaten a giant donut? Bruce & Lukes will have your sweet tooth satisfied, their handmade desserts are to die for and will give you that much-needed sugar rush to push through your adventures.
3.  Forest Of Dean, The Cotswolds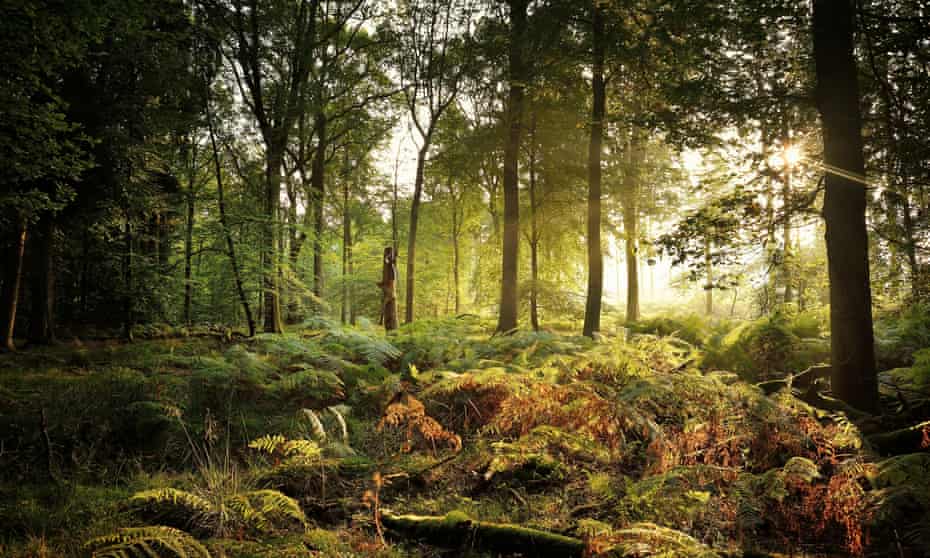 The ethereal and mystical Forest of Dean is where you may be lucky enough to run into someone wild deer and boars. This district of Gloustershire is a fabulous place to recharge your batteries. The Forest Of Dean offers great woodland walks, cycles, and plenty of outdoor pursuits. This forestry site is home to the most castles in the country and famous grounds, where the production of Star Wars and Merlin took place, perfect for a magical picnic in the puzzle wood. Forest Of Dean provides visitors with UK's most notorious viewpoints which are absolutely perfect for a selfie. Local produce is available throughout, sourced from breweries, cider makers, and gin distillers.
4.  The Lizard National Reserve, Devon
If you're a bit of a nature nerd then The Lizard Penninsula is the best location in the entire country. It will fulfill all your biological fantasies ranging from different rare plants and of course Lizards! If you're someone that loves to surf or sunbathe then The Lizard has a wonderful sandy beach, coves, and some fantastic spots away from the public if you want a bit of privacy and take a dive on rocky shores. On top of all these wonderful things, the Lizard provides a lot of parking spaces for you to park your Van overnight.
The Lizard Peninsula takes in stunning perspectives of the sea from cliffside strolls through intriguing beachfront fauna. There could even be a possibility of detecting a couple of reptiles en route. With little bays and miles and miles of forest to investigate, you're certain to see something totally new every time you go on an outing down here.
Where are your favourite UK van-friendly locations? Let us know in the comments.
To find more UK destinations to visit in your van visit visitbritain.com